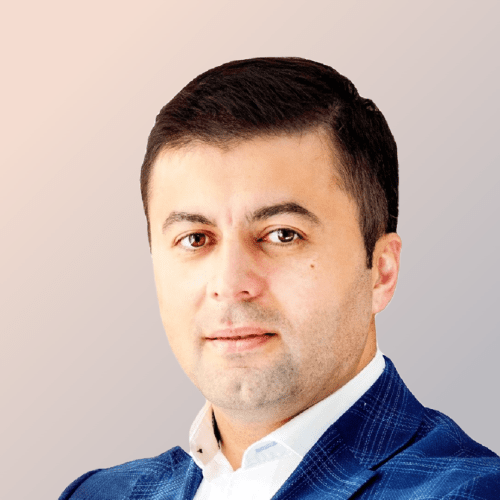 Deputy Chairman of the Board
Almalyk Mining and Metallurgical Complex
Abdulla Azizov was born in 1981.
In 2004 he graduated from the University of World Economy and Diplomacy in Tashkent with Bachelor's degree in International Economic Relations. In 2003, he studied economics at Nagoya University (Japan). In 2006, he received a master's degree in Finance from the University of Aarhus (Denmark) and graduated from the Technical College of Aarhus with a professional degree in IT-programming. In 2006-2019, he worked in the field of digitalisation and automation of financial and business processes in Danish companies such as APM-Maersk A/S, Orsted A/S, Carlsberg A/S, Implement consulting group, Vestas A/S and Danfoss. In May-August 2019, Mr. Azizov worked at the State Tax Committee as an advisor to the Chairman. In September 2019, he was appointed Deputy Chairman of the State Tax Committee of the Republic of Uzbekistan. In July 2020, he became Deputy Minister of Health. Since January 2022, he has been the Deputy Chairman of the Board of Almalyk MMC JSC and responsible for digitalization.
Session 5: The present and future of mining industry modernisation and transformation
Almalyk Mining & Metallurgical Complex on the Road to Transformation
The presentation will be about the company and how it is being transformed into a new AMMC (Almalyk mining and metallurgical complex). What has been done so far on the way to transformation and what are the tasks we have ahead of us; Mega investment projects and future prospectives.
---